Travel Agents: Don't let scams and identity theft ruin your honeymoon

(ARA) - The excitement of getting married doesn't end after the rice has been thrown, the cake has been cut and the presents opened. For most couples, the next stop is the adventure of a honeymoon.
Whether you head for a beachy destination to get a little rest and relaxation or fly off to a far-flung adventure destination, the last thing you want is for your special trip to be interrupted by problems. While no one can guarantee that you won't quibble over which restaurant you want to go to, you can take steps to protect yourself from other common travel mishaps.
Identity theft is a threat that we all face, even at home. But when you travel somewhere new -- particularly to foreign destinations -- you need to be extra vigilant to safeguard against it.
You can take steps to lessen the threat. First, before you leave, make copies of your passport and credit cards -- take a set of copies with you, and leave a set with a trusted person at home. If your passport or cards should be stolen, this will help you in the sometimes long process of replacing them.
To give yourself the highest level of protection, consider a program like ID Patrol, from Equifax. The service monitors your credit file for suspicious changes, alerts you if your personal information has been found in suspected underground Internet trading sites and gives you 24/7 access to trained ID theft resolution specialists.
Remember to be vigilant when using your credit or debit cards. Always make sure that vendors swipe your card where you can see them, and avoid using suspicious-looking ATMs. One tip-off that an ATM has been tampered with is that the card swiping mechanism has been bolted or screwed on. It's also a good idea to purchase a money belt or pouch that can be discreetly worn under clothing and to carry your passport and cards with you.
It's important to remember that problems can arise even before you've left for your destination. Flights can be cancelled or circumstances might arise that make it impossible for you to travel. That's just one reason that it's a good idea to have travel insurance. It can protect you from losing the money you've put into your trip, but it can also be invaluable if you lose your luggage or are injured on your trip. When purchasing insurance, you should make sure that it covers stolen wallets and passports as well.
One of the easiest things you can do before you leave is to simply research your destination -- but make sure that you go beyond which sights you want to see or which hotel you want to stay in. The Internet makes it easier than ever to delve deep into your destination -- travelers post trip reviews on a number of sites like www.tripadvisor.com and www.lonelyplanet.com. There you can find everything from activity recommendations to place-specific travel scams to watch out for.
Knowledge is the first commandment of safe travel, but it helps to have back-up like ID theft prevention and travel insurance for situations beyond your control. And when you've taken steps to ensure that your trip will be safe, your honeymoon will be sweeter than ever.
Courtesy of ARAcontent .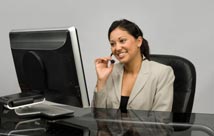 | | | |
| --- | --- | --- |
| | | Respond Vacations Directory lists the top Travel Agents in your area, organized by specialty and office location. |